Hello,
considering of selling 9000 Aero.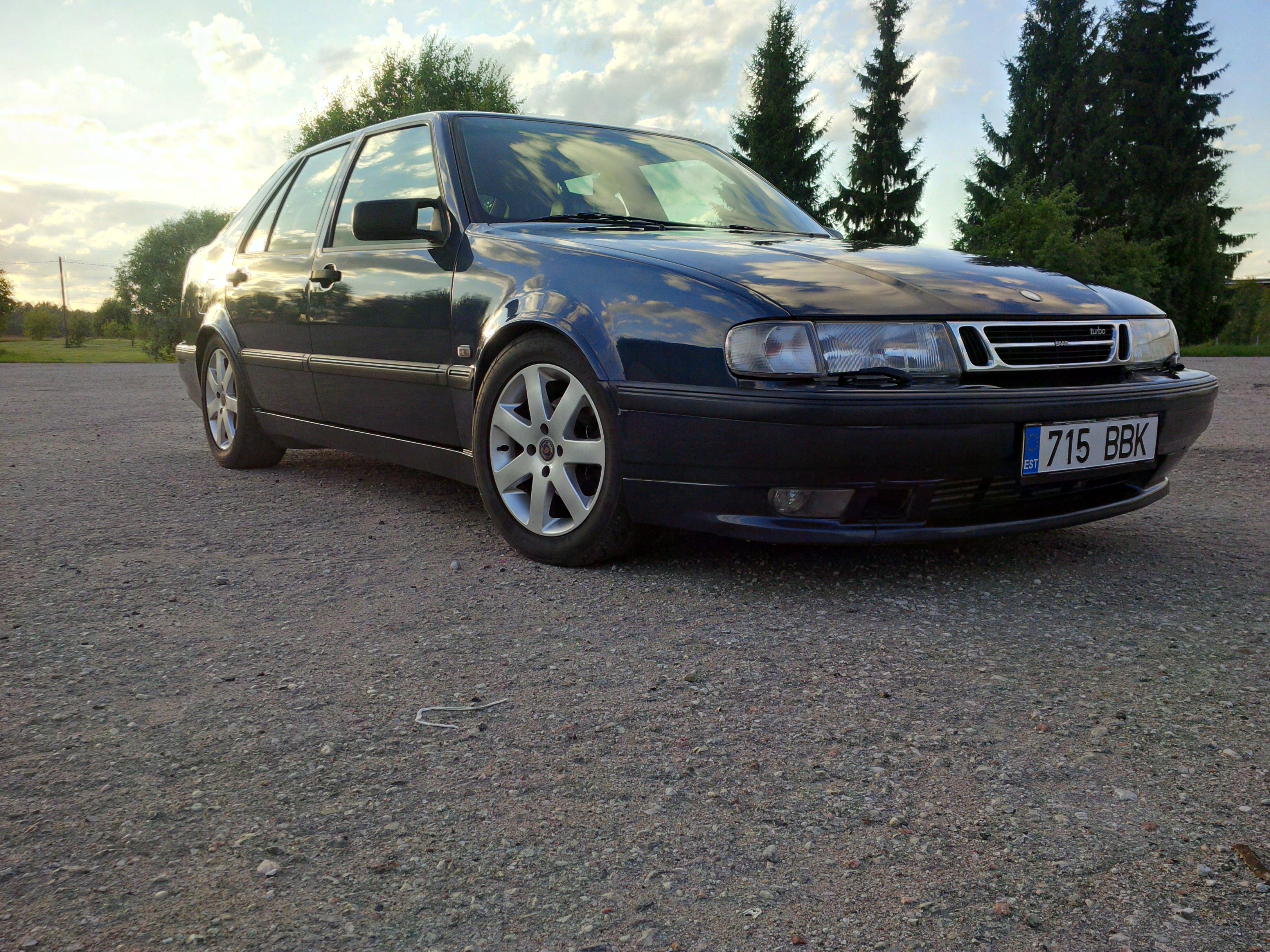 Current spec:
Siemens Deka 630 injectors (original)
Walbro GSS342 fuel pump (original)
Custom 2,5" pressure pipe
TiAL replica 50 mm BOV
3 bar map sensor
600x300x76 intercooler
Big,hefty and shiny wastegate actuator (KL-Racing)
Sachs SRE 785 clutch
4.05:1 drive 9000 LPT gearbox with larger CV joints (no grinding, no whining)
4x yellow Koni adjustable shocks
4x Lesjöfors lowering springs
Poly-bushes, new engine mounts
4x Speedparts grooved brake discs (with Ferodo pads)
Full 3" stainless exhaust with 100 cell cat. converter (yes, it will pass technical inspection officially and easily)
Original
MHI TD04HL-20T turbocharger CHRA (mtee.eu). For donor, TD04HL-15T #5 was used from 9-5. Kept the 5# turbine housing and machined the compressor housing to fit the 20T wheel.
RunFile003 - Fully stock with simple remap (same software for the gray 9000 Aero below)
RunFile004 - 9-5 Troll TB2810 with 630 Dekas. Rest of the car stock.
RunFile008 - Curent spec.
On RunFile008 you can see small boost drop around 3400 rpm and really fast boost drop after 4500 rpm. Got it a bit better. Few weeks ago adjusted boost bias map on road. Boost curve silky smooth now, no boost overshooting. Requested 1,7 bar boost achieved around 2800 rpm. Boost bias values ~45 from 4400 rpm (was around 25 at dyno). Have not visited dyno after latest bias map adjustment, according to boost gauge, it holds slightly higher boost now. Possible to get more kW by adjusting ignition map or converting to E85 (and adjusting ignition anyway). With current conservative ECU tune, no knocks all the way to redline!
You can find rust only on the driver side rear arch (both front fenders and rest of the body free from rust) and some minor beauty defects. Driver seat needs new leather.
Cars is currently on winter wheels with new set of Goodyear UG500. Summer wheels with Nankang NS2R are included with the car.
Price tag 3150 €. Link to Estonian advertisment:
https://www.auto24.ee/used/1863913
If
someone happens to prefer stock 9000 Aero in very good technical and visual condition, with a simple remap (~205 kW ~460 Nm), SRE 740 clutch and 4.45:1 ratio N/A gearbox (with larger CV joints, (I can add stock 3.61:1 Aero gearbox with the car)), then possible for a price tag of 3250 €. Estonian link:
https://www.auto24.ee/used/2760354
Contact by private message. In private message can exchange phone numbers. Possible for information in Russian also.
Both cars located in in the center of Estonia.
I would not bother selling either of those, but in the summer I bought a nice convertible Viggen and I can not share myself to 3 Saabs at the same time. If you have a RED 9000 Aero that does not need new front fenders or timing chain replaced, I am open to exchange of cars (or buying 4th Saab
).
Best regards,
Tormi